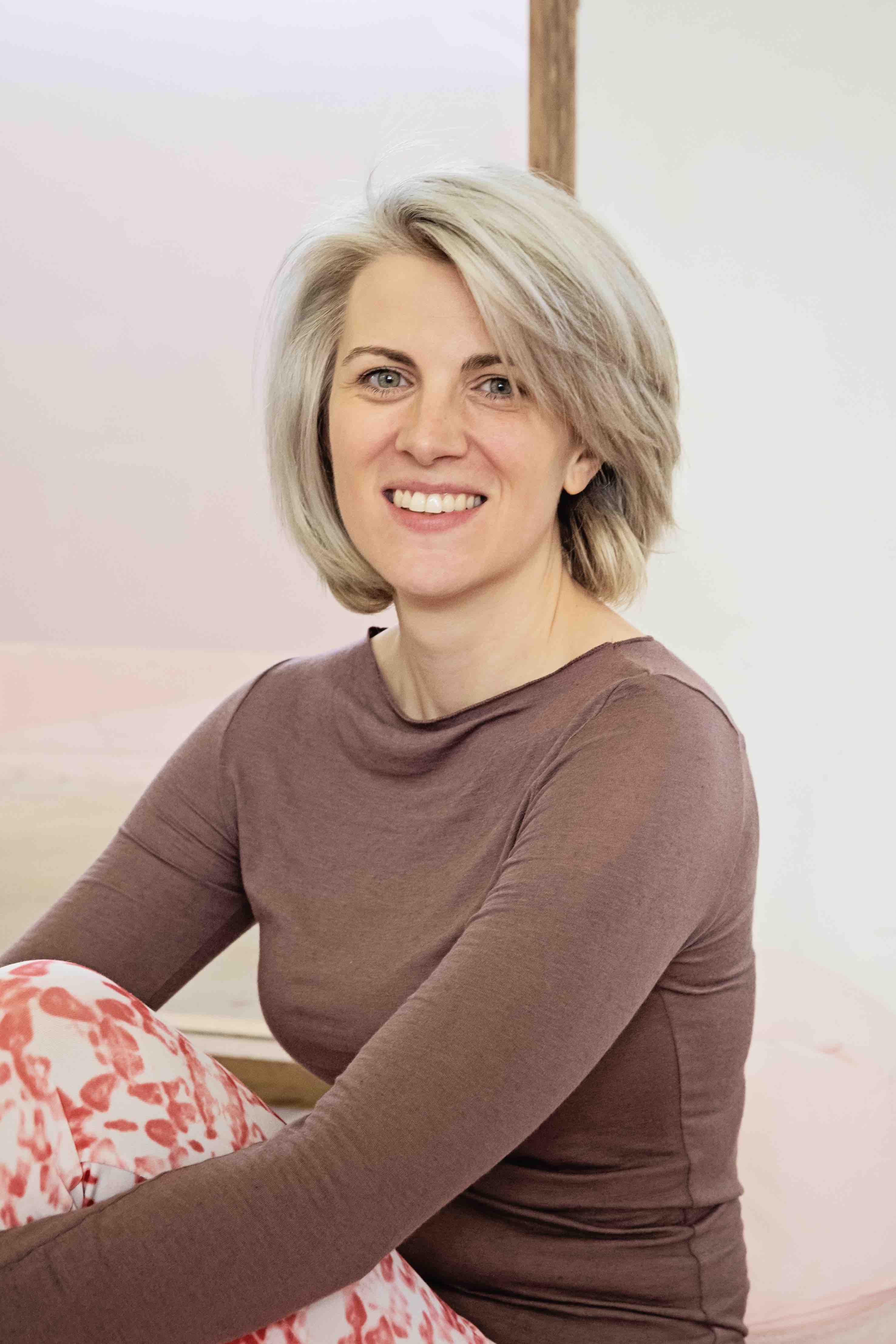 Yoga teacher
Katharina has a PhD in evolutionary anthropology with a focus on "female fertility and reproduction". She has been practicing different styles of yoga since 2008 and switched to yin yoga and restorative yoga during her fertility treatment.
During her first pregnancy, she prepared for her delivery through prenatal yoga and discovered her enthusiasm for pre- and post-natal yoga. She therefore started her hatha yoga training at Yogalife Brussels in 2019 and also completed a specialization in the same year with the renowned prenatal and postnatal yoga teacher Linda Spackman. Since then she has been teaching Hatha Yoga and pre- and post-natal yoga. She also trained as a HypnoBirthing instructor with Nadine Ballmer in Switzerland. Katharina is especially interested in teaching gentle and restorative yoga during pregnancy to support the natural birth process and thus combines the different yoga styles with elements from HypnoBirthing.
Her great need to holistically prepare women for a positive and self-chosen delivery has also prompted her to start her study midwifery at Erasmus University in September 2021.
Since October 1, 2022, Katharina has strengthened the InTeam team as yoga teacher.
Katharina is married and has two children.